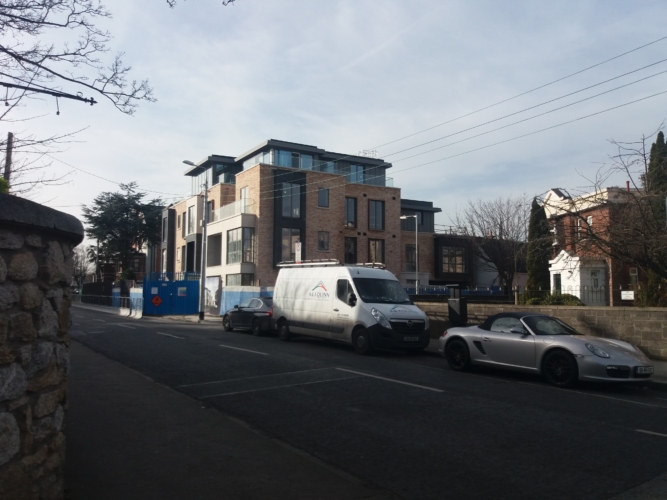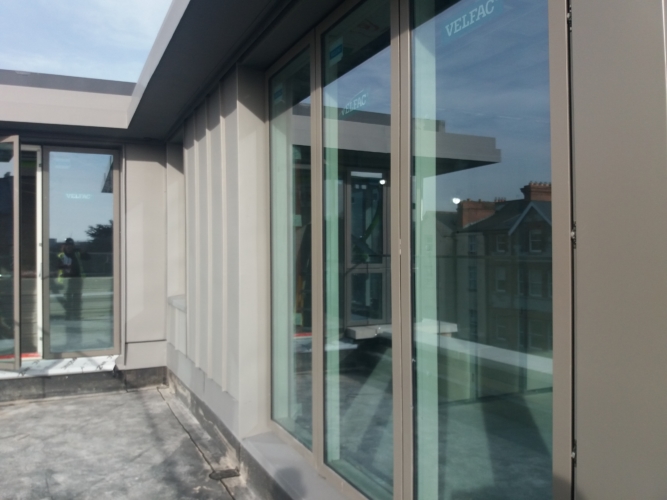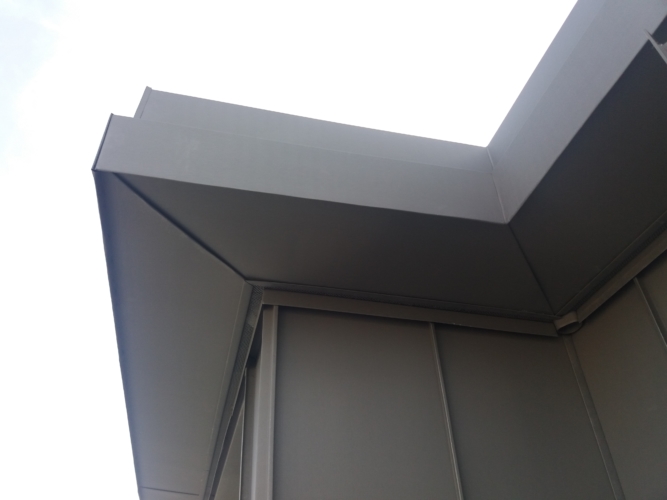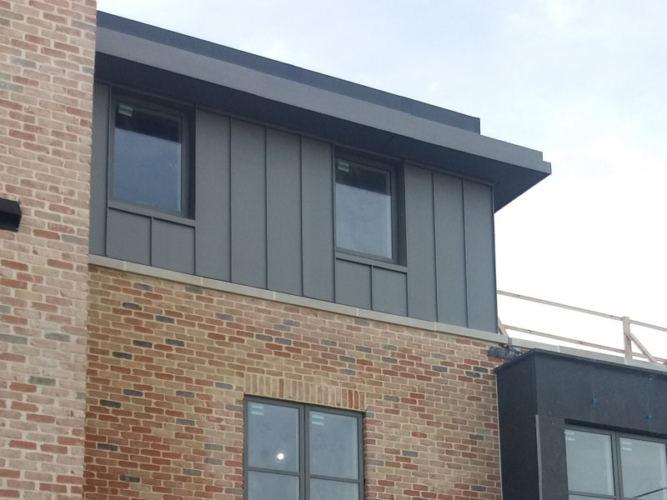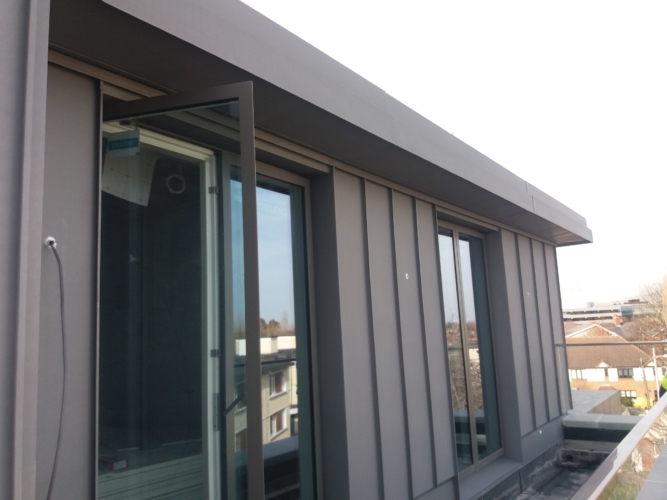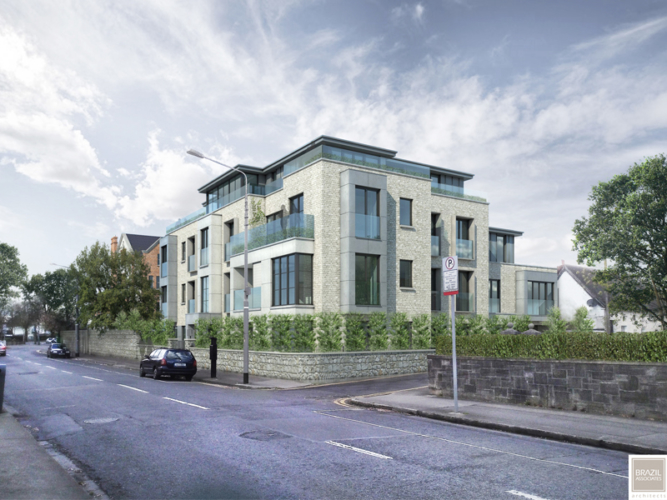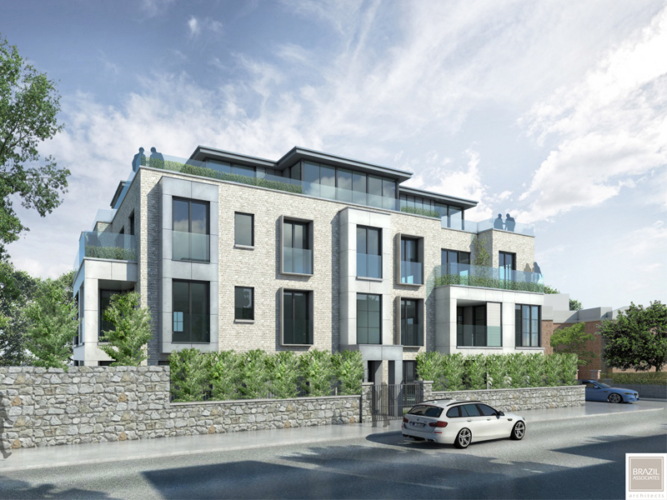 Project:
VM Zinc Ballsbridge
Client:
Kilcawley Construction
Location:
Ballsbridge, Dublin 4
Architect:
Brazil Associates Architects Stillorgan, Co. Dublin
Period:
2018-2019
Size:
275m2 Roofing, 110m2 Zinc Cladding, 145m2 Waterproofing
Description:

PVC Roof, VM Zinc Standing Seam Cladding, Zinc Fascia & Soffit, & EPDM Waterproofing

Merrion Road Apartments, designed by Brazil Associates, comprised of a variety of works by A&A Quinn Roofing.  The Penthouse roof and subsequent flat roofs were covered in PVC membrane, with Zinc flashing to the profiled perimeter gutter. Extensive VM Zinc standing seam cladding throughout the entire penthouse exterior.  All balconies and terraces were waterproofed with EPDM and PVC.