One of the most important aspects of A&A Quinn Roofing Solutions is the guarantee that we can offer you on completion of the project
There are three types of warranty to be aware of when it comes to our Roofing and Cladding:
1.) Insurance-Backed Warranty
A&A Quinn Roofing Solutions are members of the Federation of Traditional Metal Roofing Contractors (FTMRC), and as such we can offer a fully underwritten insurance backed warranty for traditional hard metal roofing and cladding installations. As the focus is now on specification it is envisaged that the requirement for an insurance backed warranty will become the norm in contract documentation. With access to the scheme being available only through FTMRC members, it gives the architect and building owner the comfort of knowing their project will be undertaken by a recognised installer of good standing, adhering to the FTMRC Guide to Practice.
The benefits of having an insurance backed warranty include:-
Clearly defined installer's responsibilities and liabilities.
Augments the manufacturer and installation guarantee.
Provides 10 years of cover with an option to extend.
The warranty is transferable with the building ownership.
It offers the flexibility to cover both roofs and/or facades.
The scheme's insurers are regulated by the FCA.

2.) Manufacturer's Warranty
A Manufacturer's Guarantee covers any defects in the materials, and this warranty can differ between products and manufacturers. VM Zinc provide a standard 20 year warranty but can also offer an improved warranty of 30 years from A&A Quinn because we are registered as VMZINC AT WORK PARTNERS.   http://www.vmzinc.co.uk/vmzinc-at-work/vmzinc-at-work-6.html
Warranties are available from all of our other suppliers for up to 20yrs.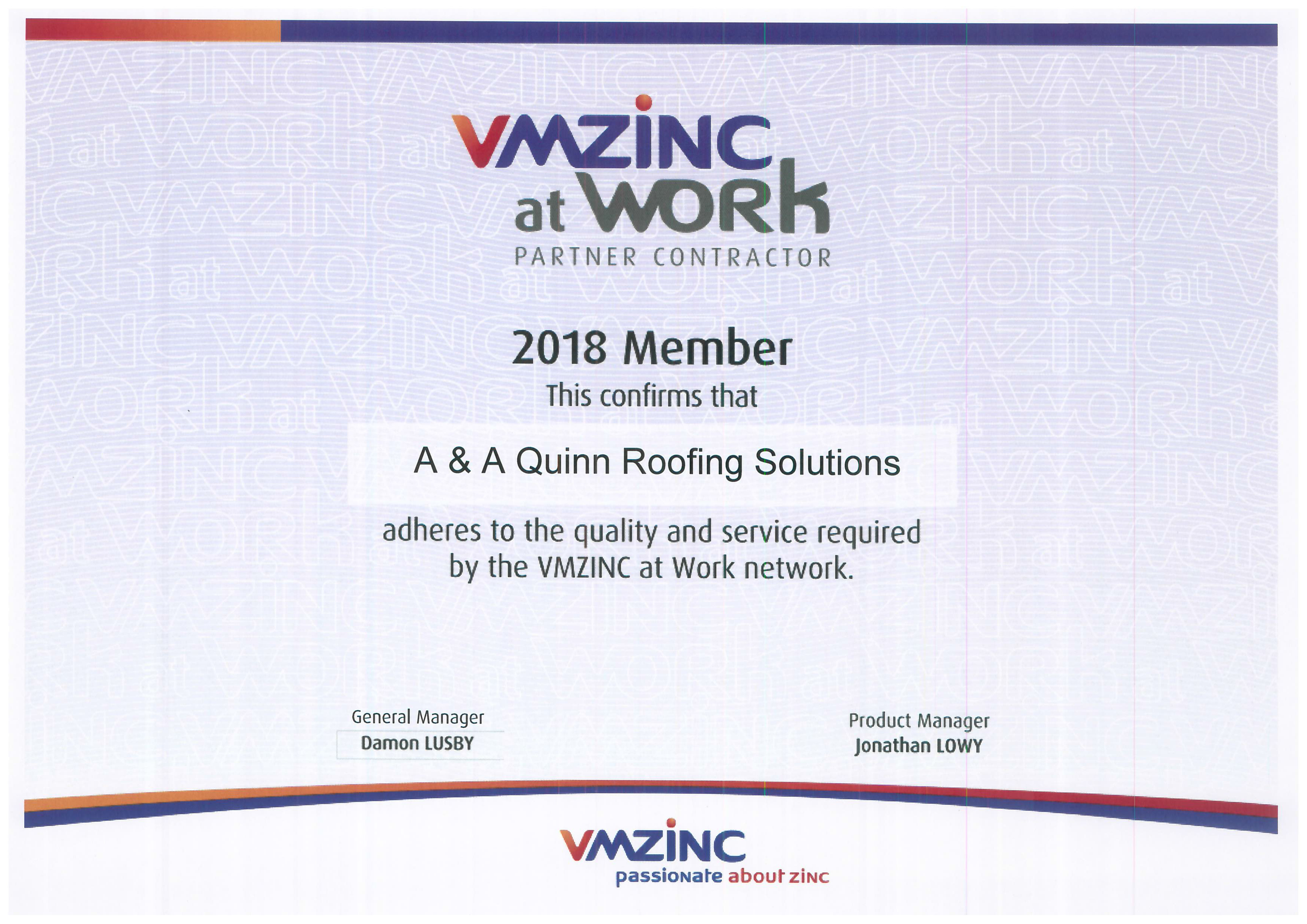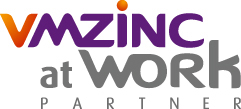 3.) Workmanship Warranty
A&A Quinn Roofing Solutions take pride in our workmanship and offer a 10-year workmanship warranty on our roofing and wall cladding installations. Our experienced work force is registered with traditional methods (VMZINC @work partners) and emerging systems such as FATRA installation, Spanwall RF50 & Nvelope Cladding systems.